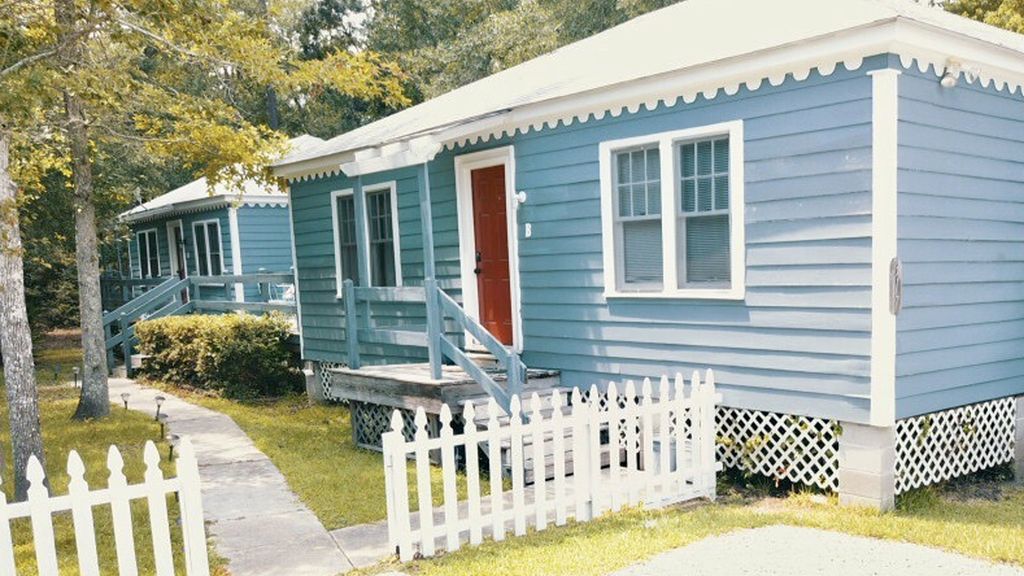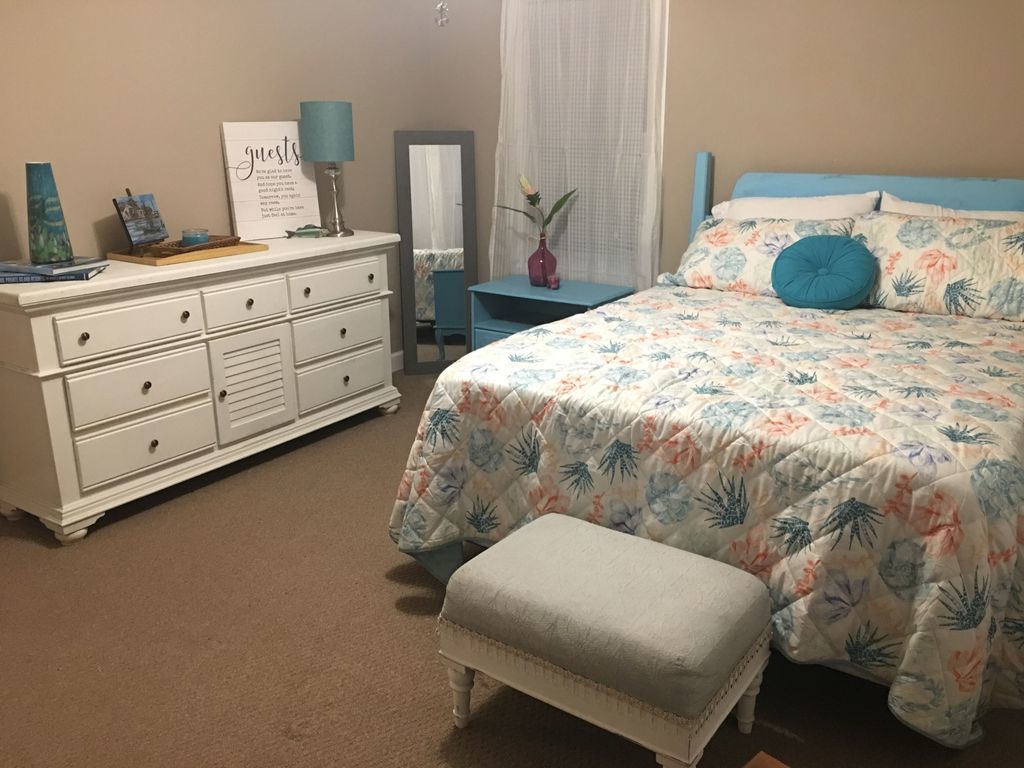 FRIENDSHIP COTTAGES (Flamingo) PASS CHRISTIAN
The Friendship cottages were built in the 1940's. We've completely remodeled them, yet they still have the vintage feel. There are 2 cottages available (The Flamingo and Pelican), and they can be rented separately or together. The cottage is located 3 blocks from the beach and less than 5 minutes from the quaint, downtown Pass Christian. Pass Christian offers charter boat fishing, boutique shopping, golfing and restaurants. Bay St. Louis is just a short drive over the bridge (about 7 minutes). Bay St. Louis offers boat rentals, golf-cart rentals, more shopping and restaurants, and a fun night-life scene.
The cottages sit on a beautiful, wooded lot and has a big open area in the woods, perfect for a bon fire. There's a nice sitting area on the porch where you can drink your coffee in the morning and wine in the evenings.